Subscribe to get the latest updates on the App!
Correxercise is a fitness app that uses your smartphone's camera to give your body a visual guide for correct exercise postures. We want people to be healthy and exercise but do so safely by preventing injury with a solid foundation. By using the camera, our app aims to correct a person's posture and form for safety and better results. If you follow our advice and use our app properly, you will have a rock-solid base and significantly benefit more from your workouts…..Read More
Our Goal
We want to provide everyone with a proper foundation for exercise that will reduce injuries, increase benefits from exercise, and lead to a lifetime full of accomplishments.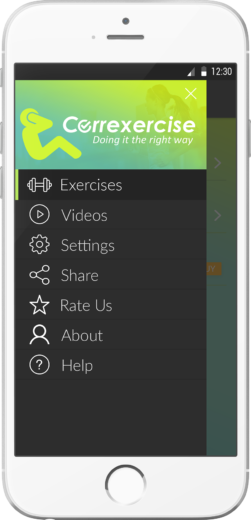 How it works?
It's as simple as 1,2,3….